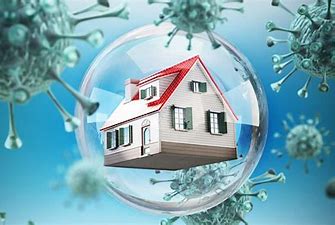 Buying, selling, renting or leasing property can be challenging and complicated, even in normal circumstances. COVID-19 creates new questions for consumers and can add significantly to the challenges of a real estate transaction.
To help real estate consumers navigate these unique circumstances, the Real Estate Council of BC (RECBC) has prepared the following guidance.
Can't find the answer you're looking for here? Our Professional Standards Advisors are available to answer your questions about real estate transactions and the services to expect of real estate professionals. Get in touch with one of our experts, at advisor@recbc.ca.
RECBC Recommends Caution for Open Houses, In-Person Showings
 The Real Estate Council of BC (RECBC) has released recommendations to guide real estate professionals on the precautions and measures needed to safely resume open houses and in-person showings.
Information on Open Houses for Buyers and Renters

Information On Open Houses For Sellers and Landlords
A Message from the Regulators: COVID-19 and the Role of Real Estate Professionals
 Erin Seeley, CEO of RECBC, and Michael Noseworthy, BC Superintendent or Real Estate, share an update and their support for Real Estate Professionals in a brief video: A Message from the Regulators: COVID-19 and the Role of Real Estate Professionals
COVID-19 Contract Clauses and Liability Waiver Agreements
 During these unprecedented times, it has come to the attention of RECBC that COVID-19 clauses are being used in contracts of purchase and sale. Some consumers are also being asked to sign liability waivers aimed at absolving a real estate professional of any liability resulting from COVID-19.While RECBC does not prohibit these clauses or waivers, you are encouraged seek independent legal advice to ensure you understand any ramifications of entering into these agreements. Your real estate professional is not a lawyer and therefore, to protect your interests, they will always point out when it is important for you to get external advice from a legal professional.
Scams Related to COVID-19
 It has come to the attention of RECBC that some real estate professionals and homeowners are becoming victims of scams related to the COVID-19 pandemic.
Before you click on a link in an unsolicited email or accept an unexpected delivery, take steps to verify the legitimacy of the email, invoices for products, or deliveries you may receive. If you think you have been the victim of a scam or an attempted scam, please contact your local authorities.
Here are just a few of the more well-known scams currently operating in relation to COVID-19:
Video conference scams:
With many people working from home, video conferencing is becoming a mainstay in connecting with colleagues and clients. These programs typically provide a link that can be sent in an email by the meeting organizer to attendees so that they can dial in and join the meeting. In some cases, third parties are accessing these links and are "eavesdropping" without the other participants being aware. This has been dubbed "zoom bombing". For real estate professionals speaking to clients or their brokerage, these conference calls can include sensitive and confidential client information that must be kept private as required under the Real Estate Services Act.
Before setting up video conference calls, make sure you have installed the most up to date version of a program that allow you password protect the meeting so that it is not open to the public. Some programs also allow the meeting organizer and participants to see who else is logged into the meeting. Ensure that only those who should be present are.
Door to door sales:
The Canadian Anti-Fraud Centre has indicated that some people have fallen victim to "sales people" selling specialized air filters that claim to protect from or filter out the COVID-19 virus. These filters are typically just repackaged generic furnace filters that are not approved for this use.
Real estate professionals and sellers should be aware of this scam and avoid advertising that a listed property has been outfitted with filters that can eliminate COVID-19 from the air in the property. Real estate professionals could be offside of RESA by creating false or misleading advertising, and the seller could face litigation if a buyer discovers that the claims were untrue.
Red Cross:
The Canadian Anti-Fraud Centre has also been advised that some people are claiming to be from the Red Cross and are offering free medical products such as masks and gloves in exchange for a "donation." While consumers may wish to have these products to facilitate hosting potential buyers in their home, after the funds are transferred, no masks or gloves are provided.
Lender deferrals:
Some scammers are sending emails that appear to be from a legitimate financial institution asking consumers to enter their private information in order to determine if they qualify for a mortgage or rent deferral.
Consumers should not click these links or provide information unless they verify with the lending institution that the email is legitimate. Calling the lender to verify the email's authenticity is strongly recommended. If the email is not from a lender you have dealt with before, there is a good chance it is not a legitimate offer.
For more information on scams related to COVID-19, visit the Government of Canada Canadian Anti-Fraud Centre at: https://www.antifraudcentre-centreantifraude.ca/index-eng.htm
If you have questions about a real estate transaction or services, contact RECBC's Professional Standards Advisors. Our experienced and knowledgeable advisors can provide information and resources for consumers and real estate professionals. Get in touch at advisor@recbc.ca.
Developed in collaboration with the BC Real Estate Association (BCREA) and the Office of the Superintendent of Real Estate (OSRE), with participation from WorkSafeBC. This new guidance provides a framework for viewing properties safely.